S.E.A. Aquarium Ticket
People are interested in this product
It's been viewed 95+ times in the past week
See a breathtaking underwater realm of over 100,000 marine creatures, from over 800 species across 49 habitats!

As the largest aquarium in Southeast Asia, see big ocean viewing windows and the world's largest underwater acrylic dome at 9m in diameter!

Skip the ticket line to enter S.E.A. Aquarium Singapore directly
Product details
Venture through the fascinating world beneath the sea as you explore the ocean realm of S.E.A. Aquarium Singapore, home to more than 100,000 marine animals of over 800 species, across 49 different habitats, each one as fascinating as the next. Get acquainted with the marine habitat as you meet magnificent hammerhead sharks, come face-to-face with bottlenose dolphins, discover sea life up close at the Touch Pool and watch the colorful fish, rays and sharks surround you in the panoramic Open Ocean. As South East Asia's largest aquarium, an awe-inspiring experience awaits as you unfold the endless wonders of our blue planet. Buy your S.E.A. Aquarium ticket at Inspitrip and enjoy great discounts!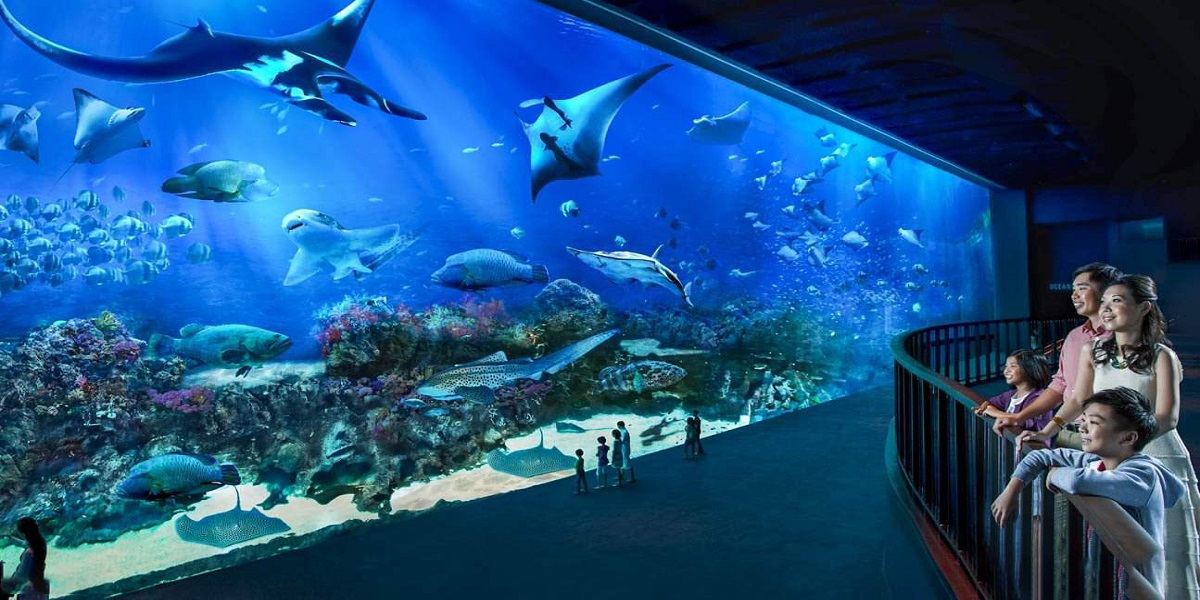 View over 100,000 marine creatures at Southeast Asia's largest aquarium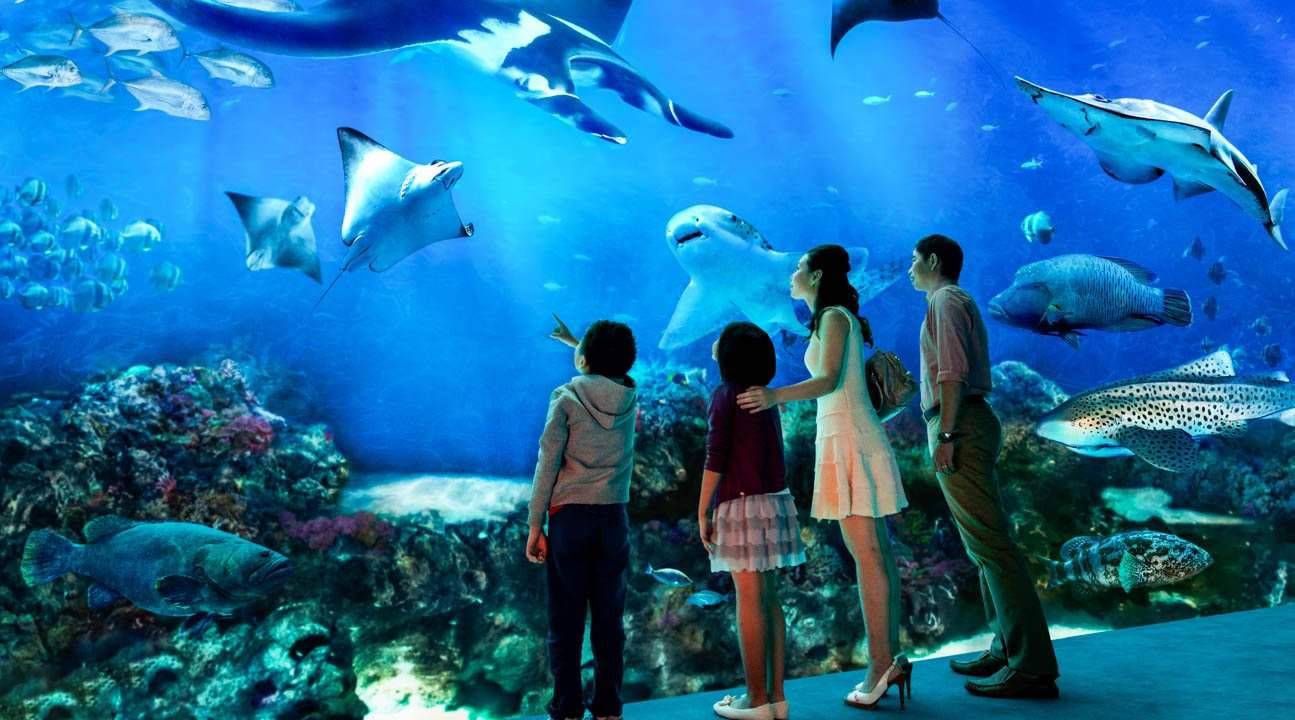 Marvel at S.E.A. Aquarium's magnificent sea creatures including sharks, rays, jellyfish, starfish and many more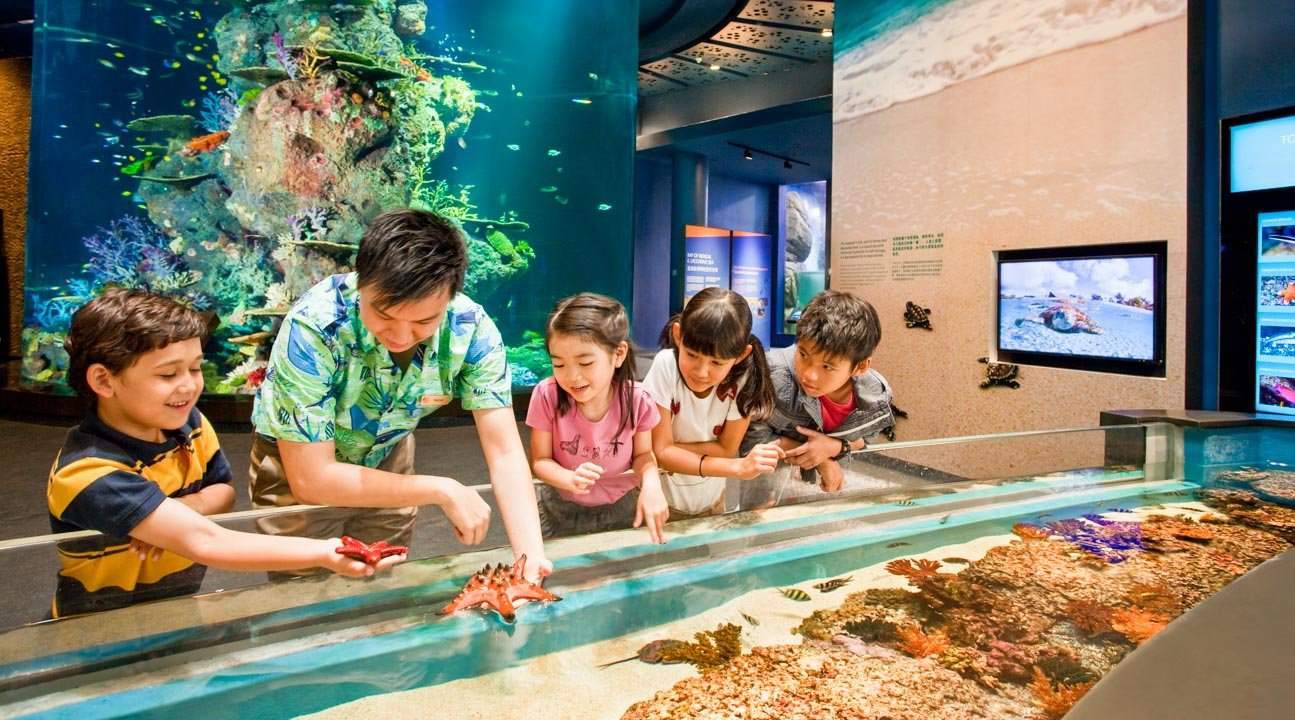 Get hands on with sea life at Singapore S.E.A. Aquarium's Touch Pool
How to use?
This is your e-ticket. Please proceed directly to the turnstiles for admission.

Photo ID verification may be required.

Bag checks will be conducted on all personal and/or hand carry baggage for safety and security purposes.

Strictly no outside food or beverages permitted
Important notes
VALID FOR 3 MONTHS
VALID FOR ONE (1) GUEST ONLY
FOR TOURISTS ONLY
PLEASE PRESENT FOREIGN PASSPORT AND DISEMBARKATION CARD UPON UPGRADES TO ANNUAL/SEASON PASS
Cancellation policies
Once confirmed, no cancelations may be made
What other travelers have said
Maria Rennelyn
3 years ago
Always love visiting aquariums, and Singapore has one of the best in the world! The ticketing via inspitrip couldn't be easier... No lines, just take your ticket to the front and scan for entry! Another great offering from Inspitrip!
This is a top top attraction worth coming to. Be it you're a local or a tourist. I brought my whole family along & everyone enjoyed ourselves. If there are any newer themes added, it will be really worth a repeating visit. Good job to all the staff there who made our visit an enjoyable & comfortable trip.
An amazing experience with the various fishes and my kids loved the aquarium too. So many things to learn and see. So glad that I found this deal for my family. Cheaper and was very fast as I bought the tickets on the spot without queueing, I got it almost instantly for the email/WhatsApp to redeem the tickets. Thumbs up!
Kamal Bhaskar
3 years ago
Beautiful aquarium with lots of different types of fish. Some are quite rare and could not be seen elsewhere. Some exhibits were a bit dimly lighted but still able to see. Not many activities other than looking and trying to spot the fish, but still quite fun. Plus the whole area is indoors so rain is no problem at all.
Awesome aquarium definitely the best one I've seen in Asia so far. Highlights were the huge aquarium which is the largest in SEA and the giant shark tank.